We thank you for your interest in learning more about our school. Tuition for 2021/22 is posted below.
JPMS_TuitionSchedulePlan2021_22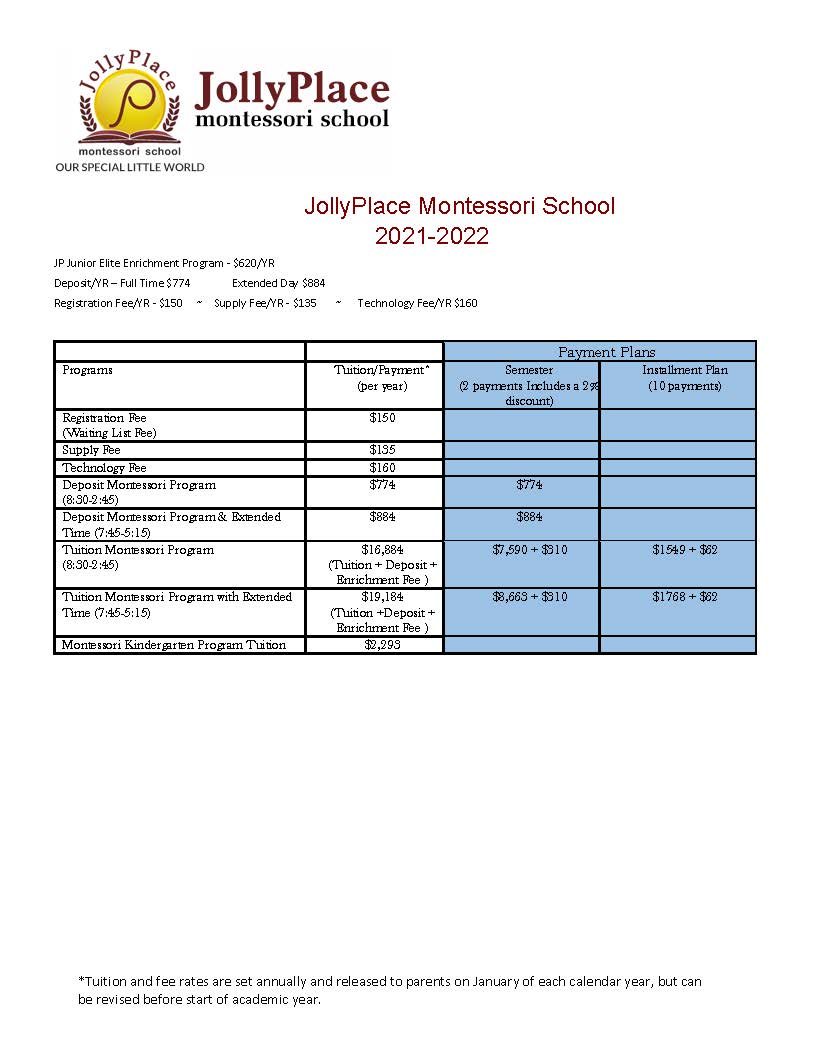 Our admission process involves the following steps & timelines.
Step one – Visit our School
Visit our school on scheduled open houses or schedule a private tour with our Admissions Office by reaching us at [email protected]
Step two – Admission application 
Fill out the admission application and submit it to our office. The application is considered within 3 business days and parents will be notified of the decision.
Please note that the student will meet with the teacher for a 10-minute assessment prior to the decision letter. This is especially important for an older child (over 4 years)  with no prior experience with the Montessori curriculum to assess and make sure that the Montessori setting will suit their learning needs.
Step three – Notification Letter
Receive a notification letter from the admissions.
Step four – Provide admission supporting documentation
Supporting documentation is requested to complete registration.